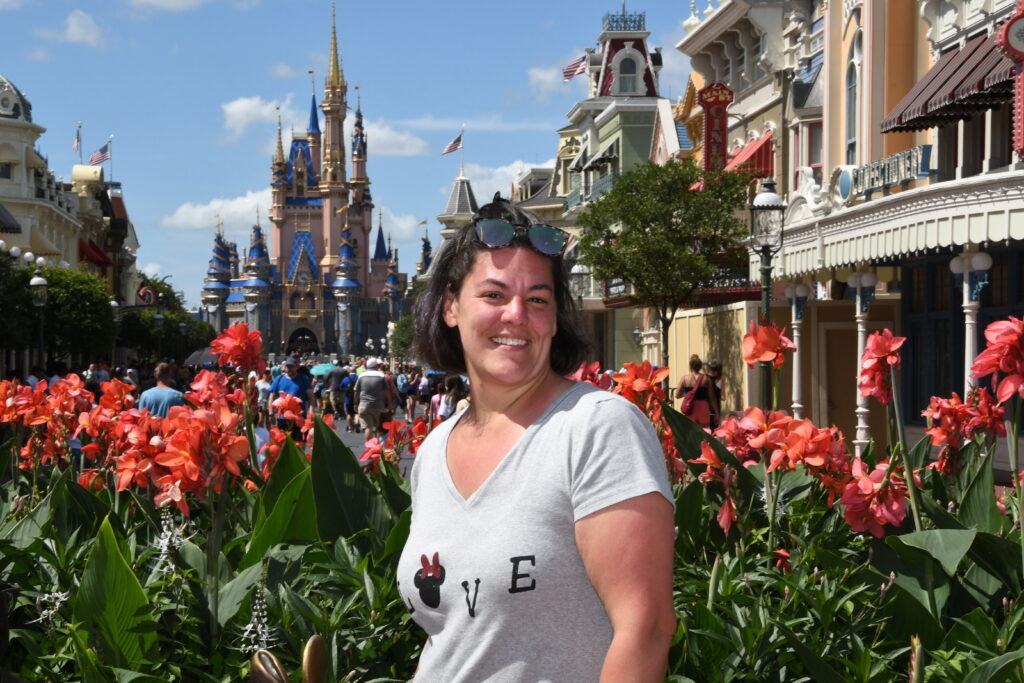 I am not your typically cultivated Disney addict. I grew up loving Disney a typical amount- my favorite movie was Mary Poppins and loved the Disney Specials on TV.
My family hadn't traveled to Disney World every year- though now- I sure wish we had!
My sister took me to Disney when I was 13. I could feel the Disney Magic from the very moment we arrived! I was fascinated by many small details- Walt Disney said "There is no magic in magic, it's all in the details." I was in awe, and learned what 'no tired like Disney tired' meant!
It was when I came back as a mom with my little kids for the first time that triggered my newfound addiction for Disney. Seeing my children enjoying Walt Disney World as I had, and seeing princesses and characters- who were larger than life to them was stunning.
I knew I needed to cultivate my own little Disney Addicts!
I've learned a lot over the last 10 years of Disney travel, and found that travel planning lets me share my obsession, my knowledge and love for Disney by helping families to create family memories that last far beyond your vacation!