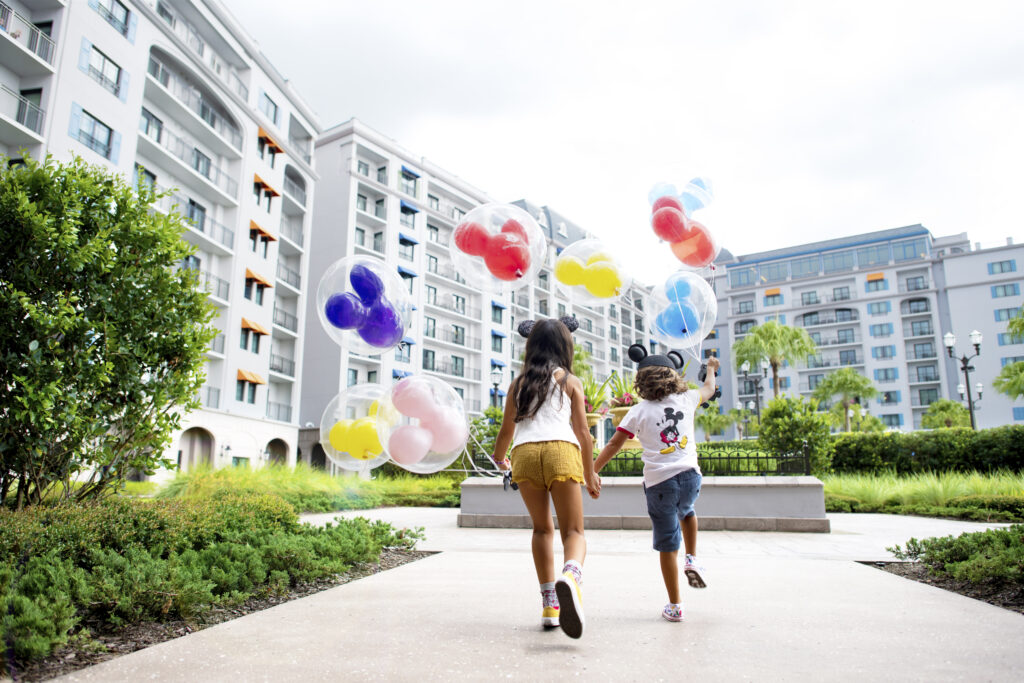 Experience the magic of a Walt Disney World vacation with this room and ticket starter package.
Your Travel Agent can book the perfect Walt Disney World vacation that fits your family, taste and budget.
A Disney Resort Hotel Package includes:
Accommodations at a Disney Resort hotel
Walt Disney World Theme Park Ticket with choice of ticket length from 2 to 10 Theme Park days
Keepsake Luggage Tag (one per person)
Everyone in the room must be on the same package including ticket options. Package and package components are nontransferable. Theme Park tickets valid for admission beginning on date of check-in and must be used within a limited number of days, depending on length of stay and ticket. Tickets include admission to one Theme Park per day unless the Park Hopper or Park Hopper Plus Option is purchased. Excludes activities/events separately priced. Visit disneydestinationstickets.com/usage for more details. To visit the Theme Parks, Theme Park reservations via the Disney Park Pass system disneytraveltradeinfo.com/wdwparkreservations AND the tickets included in this package are required for the same Theme Park on the same date for each person in your party ages 3 and up. Reservations are limited and subject to availability. View the Park Reservation availability calendar disneytraveltradeinfo.com/wdwcalendar.
2023 Terms & Conditions Effective for arrivals January 1, 2023 to December 31, 2023.
As to Disney artwork, logos, and properties: © 2022 Disney
Book your Walt Disney World Vacation Package with Dreaming of the Mouse and enjoy the anticipation of looking forward to your vacation instead of the stress of trying to plan it!